In the "something we already know" department: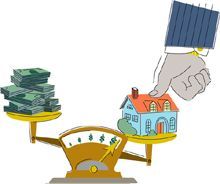 Here is a piece of news that might not surprise anybody traversing open houses in the Southland these days: Orange and Los Angeles counties are the most overvalued real estate markets in the country.
 By Alejandro Lazo, Los Angeles Times
What does this mean? It is still possible to find a good deal, you'll just need to do some homework. Let us help! Contact us today!